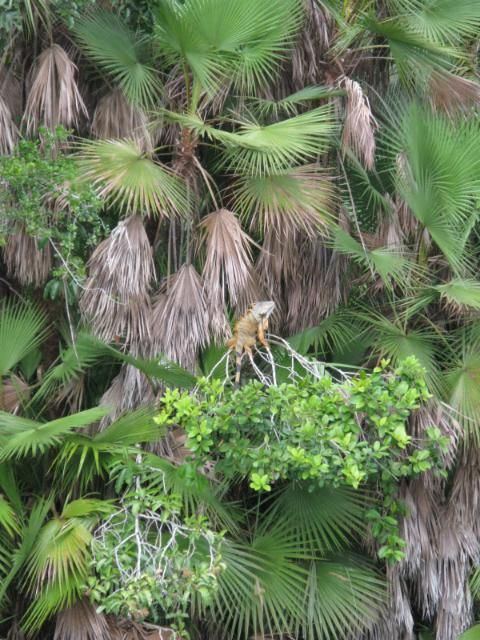 Big Green Iguana. Yes, I know. He's Orange.
Mandy coming to the side of the paddock to meet me.
Right at the beginning of the ride Fred took Juan into the ditch...
Then decided he was going in some other direction.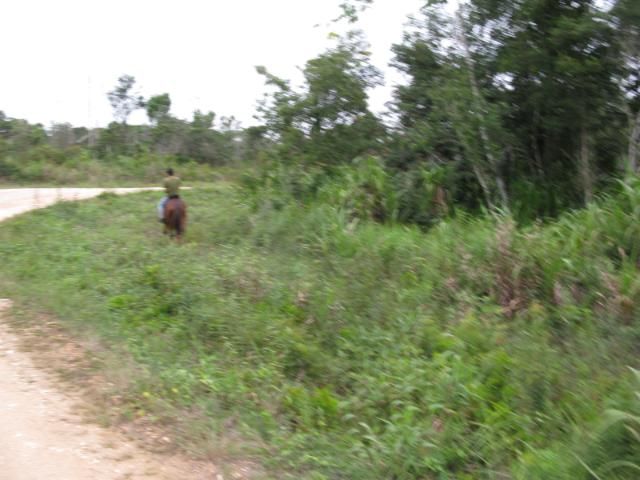 Mandy was decent about standing while I played photog.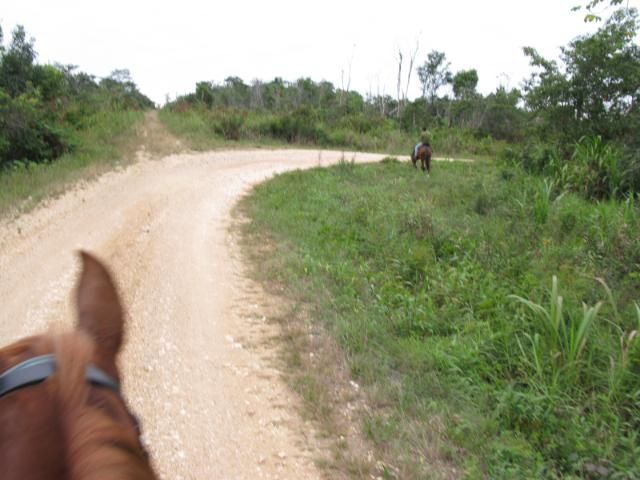 Heading back in the correct direction
Just got back from the third ride. It went good. She spooked twice. First time when we had to pass a BIG MEAN SCARY TRACTOR which was pulling a rattly SCARY horse EATING trailer. She did the whole backforwardsideways shrink 6 inches spook. I pushed her and kept her *kinda* straight and moving >forward>.


Then when she was still hot from that, we encountered a dead plastic bag. ZOMG it's gonna kill me! Other than that she was really good. Loose rein all the way down the hill at a walk, she dropped from a trot back to a walk with a lift of the reins, and she has begun to understand that asking for more speed at a walk doesn't mean trot. She HAS to extend her walk to keep up with Fred.

I gave Juan the camera for a while.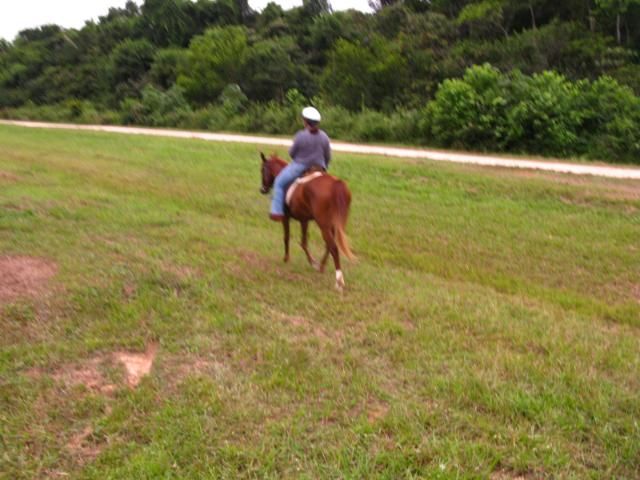 Steve's equipment sheds.


The citrus loaders and trailers





Riding through the citrus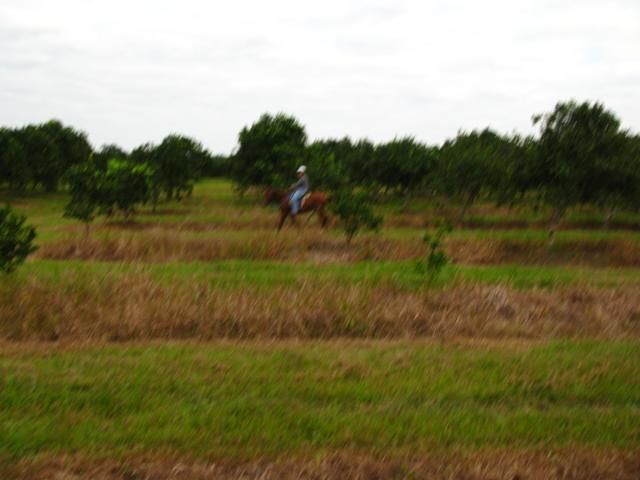 We stopped for oranges.
I think it's going to be a good thing going out with a riding buddy. We leapfrog, make sure both lead and follow at times, and he's a steady eddie so when she's unsure she can look at Unflappable Fred.
He spooked at the rattly trailer too though.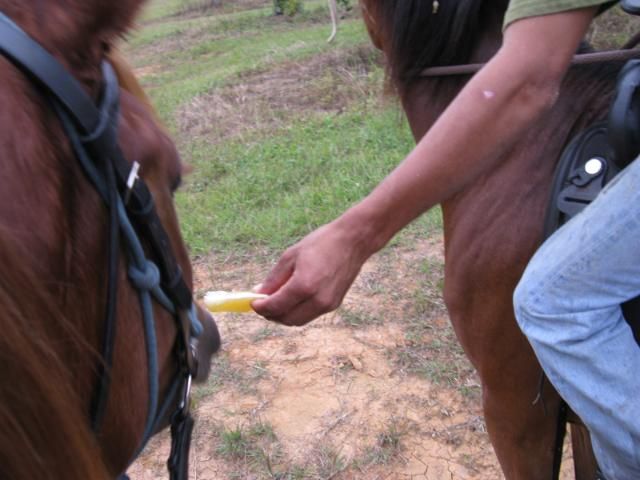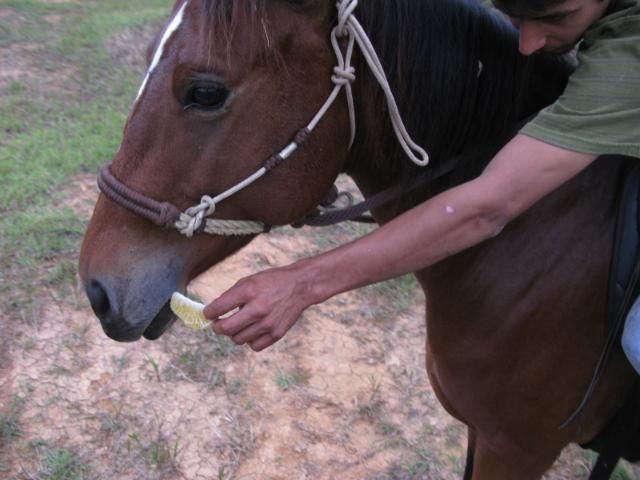 Mandy doesn't like orange. Fred does.

The dead plastic bag on the way home. Meh.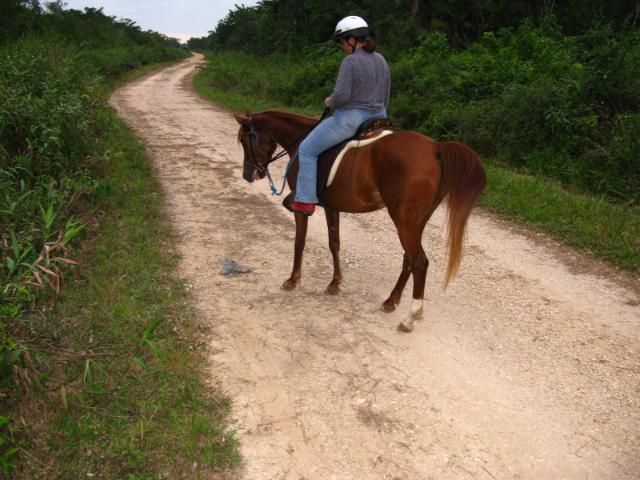 Fred's shiny ass




and his scary front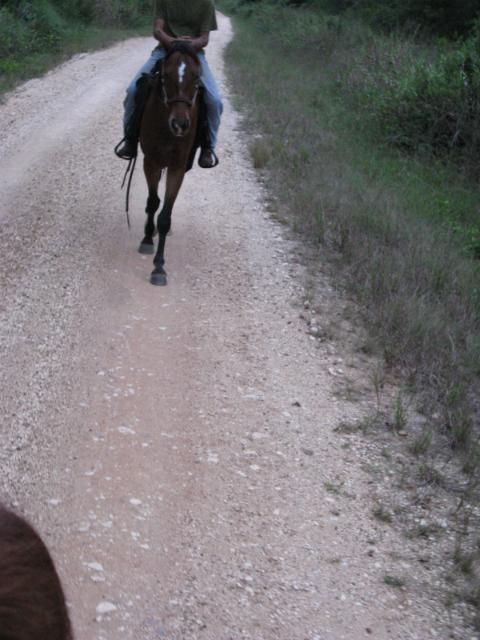 Mandy's pretty mane.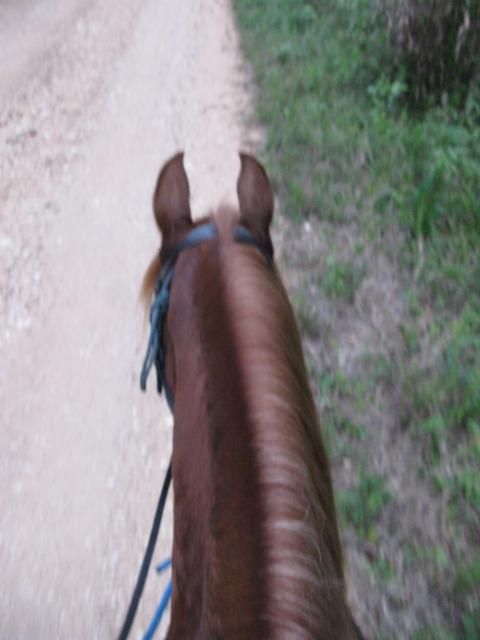 Almost home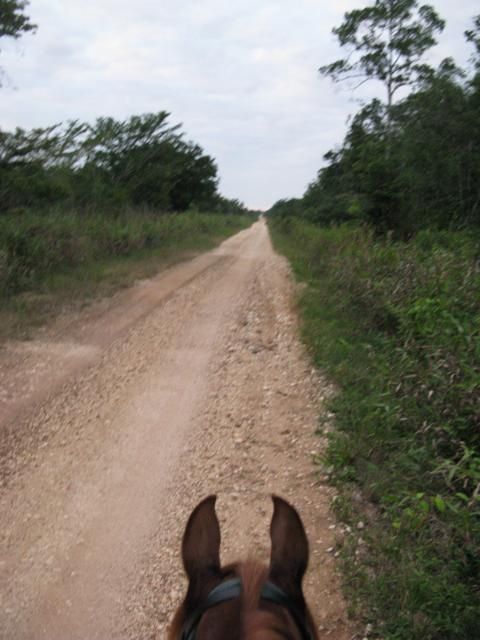 Juan told me he wanted to see if Fred would take a double rider. D'oh, Fred does everything. We already know that.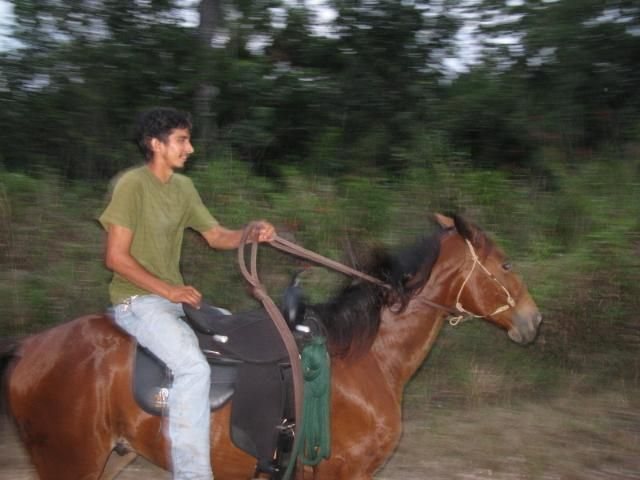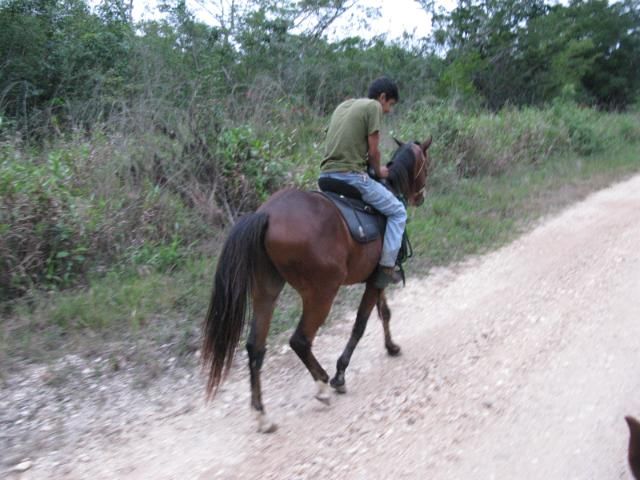 I let him get way way ahead to see what Mandy thought about being left behind.




She didn't care.


Another good ride. About a 1/4 mile from home I pulled up and dismounted, loosened the girth and we moseyed the rest of the way. When we got back she was already cool. Hosed her off, let her *try* to graze (the grass is about 1/2") for about 10 minutes and then in her stall she went.