One I have and the other I don't.
I keep pondering on Mandy's hooves. Did we do the right thing yesterday? Did we not? We were obviously doing
something
wrong before or her flares wouldn't be so far up the wall on her quarters. By making the quarter wall passive did we do the right thing? My interpretation of the info I've been finding tells me that removing the loads from the flared areas is correct. She's comfortable.(I think) She's moving fine and seems comfortable on the cement stable floor and also out in the sand paddock.
Should I ride? Should I wait to ride? So many decisions for such a small brain...
I think I may go for a ride today and see how she feels under me. It would also tell me where she's wearing and where she's not.
When I got home last night I had a surprise waiting for me at the top of my stairs. Ack! I jumped a little bit but quickly realized that it was dead.(being belly up is a great clue) So, I took the opportunity to take a pic with my pen for scale.
Nasty little buggers. So glad my house is
almost
scorpion proof.
So much better than the last scorpion I found at my house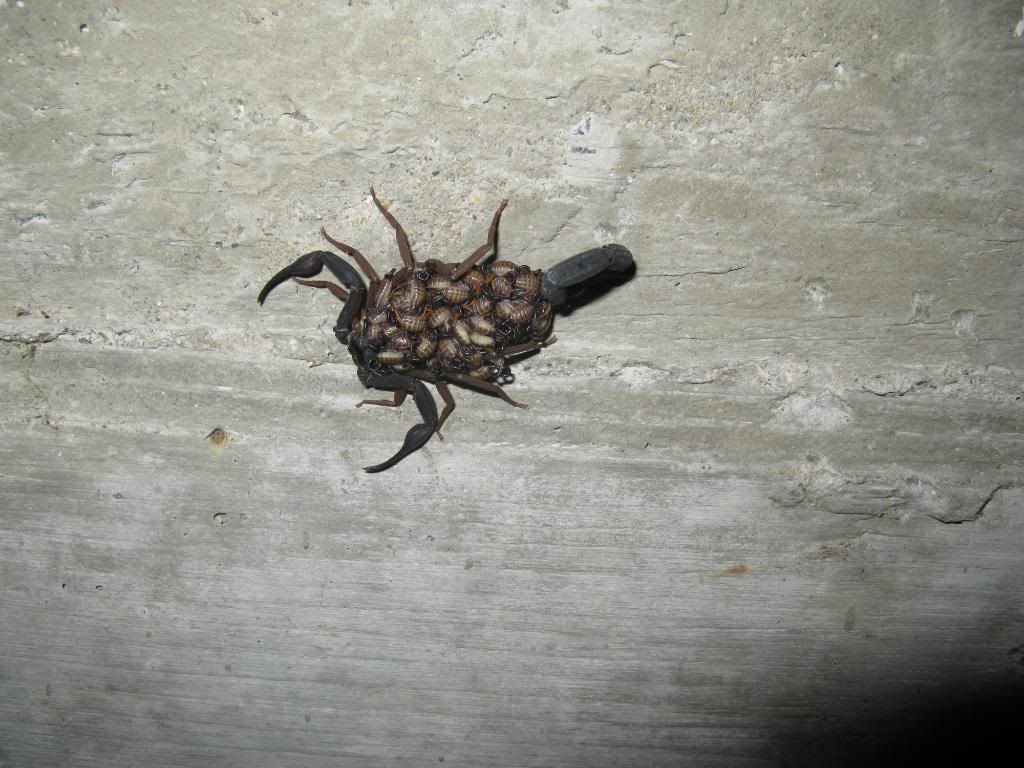 Yes. That is a momma scorpion carrying her babies around on her back.
Sad
(that's a lie) to say that I committed mass murder that night. Stay out in the yard and I won't smoosh you.