I talked to some friends yesterday and after getting some advice, looking at www.barefootforsoundness.com ,
and reading my Jaime Jackson book last night.
The plan of action for this morning was to JUST take the hoof wall of down to the sole all the way round with a steeper roll on the quarters to take the pressure off where the flaring was occurring. We did NOT rasp or pare any sole and this is what we ended up with.
I tried my best to get good pics but Mandy was figety and wanting to go out to paddock.
As he was trimming

Left Front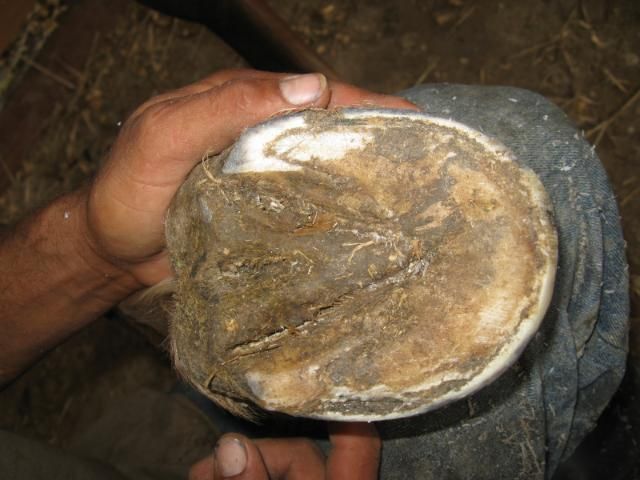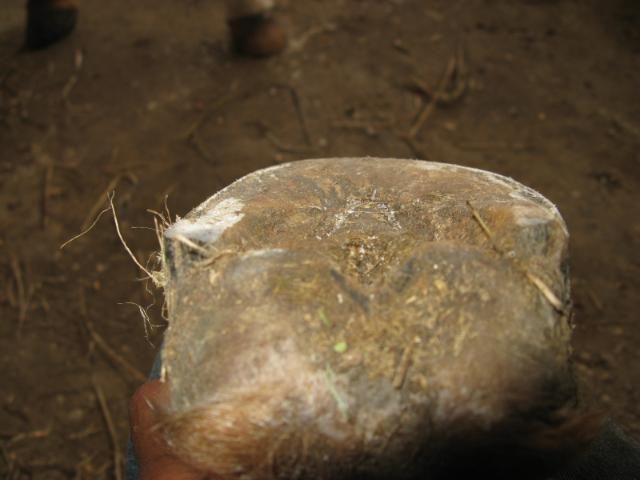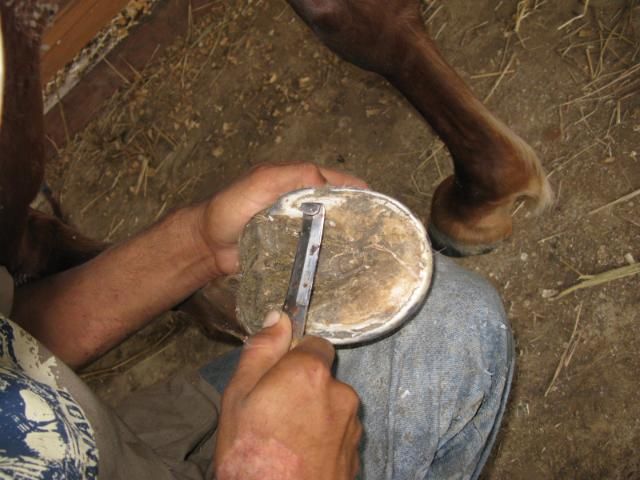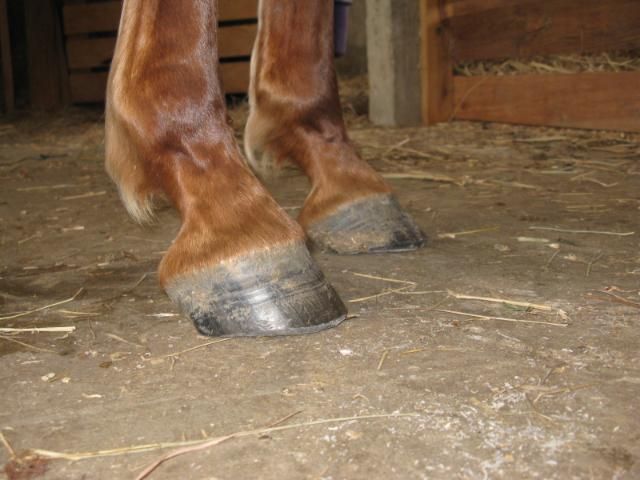 Right Front
This is the one that was relatively balanced (and ia also at a much steeper angle)so didn't need much other than taking down the heel. I had mentioned earlier that her heels were really high. I was worried that we had been too extreme in taking down the heel and started the flaring ourselves, but Juan told me he just trimmed down to sole plane and never trimmed sole, just hoof wall and bars.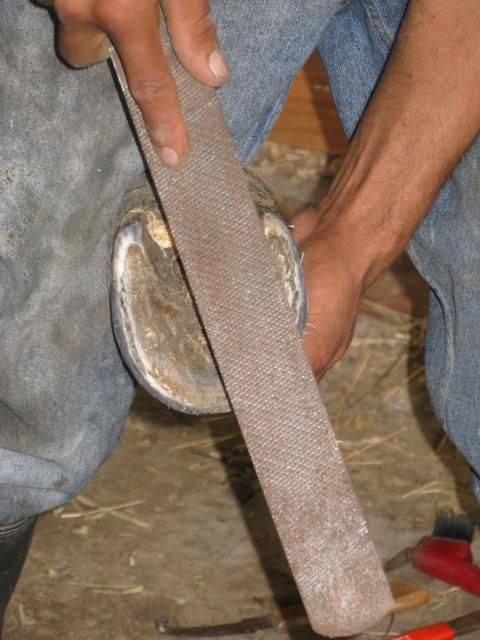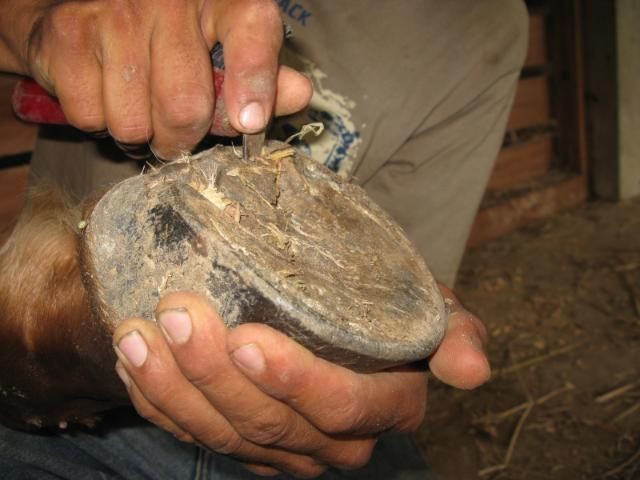 Right Hind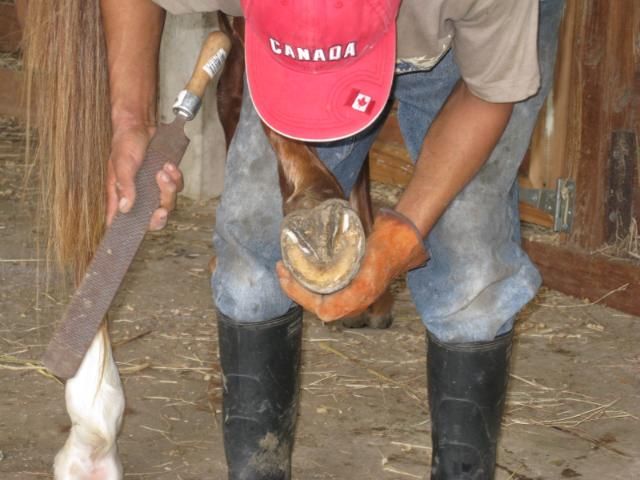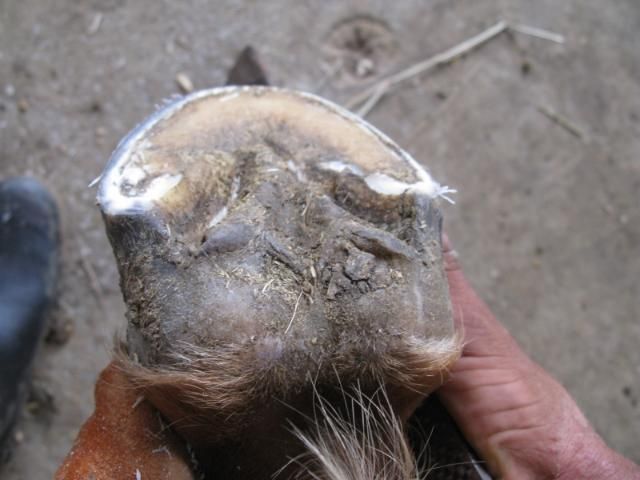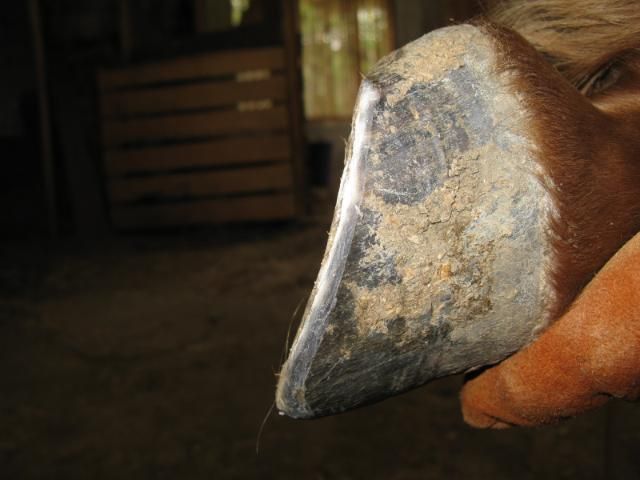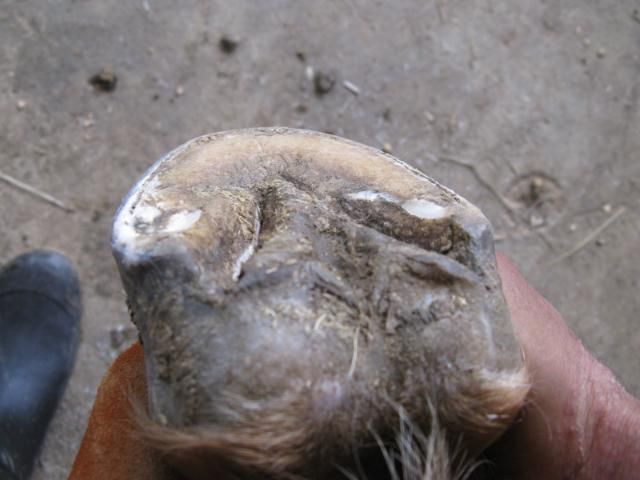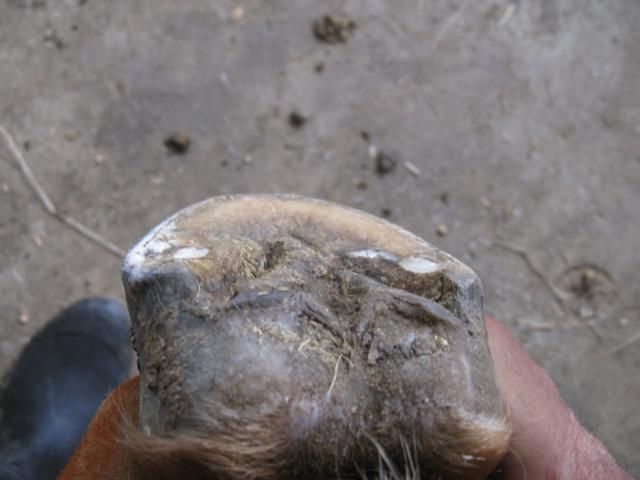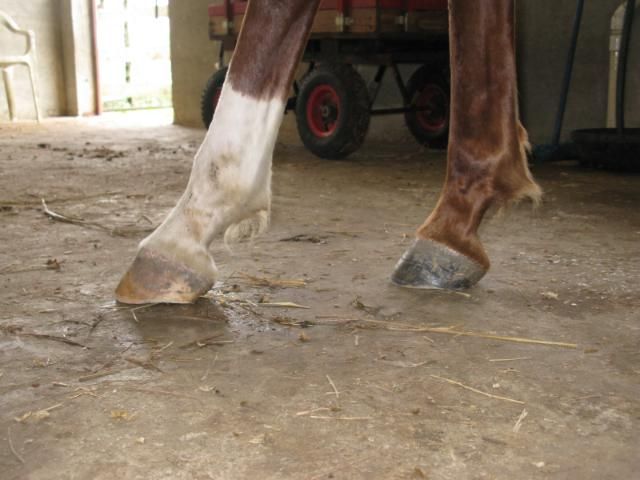 Left Hind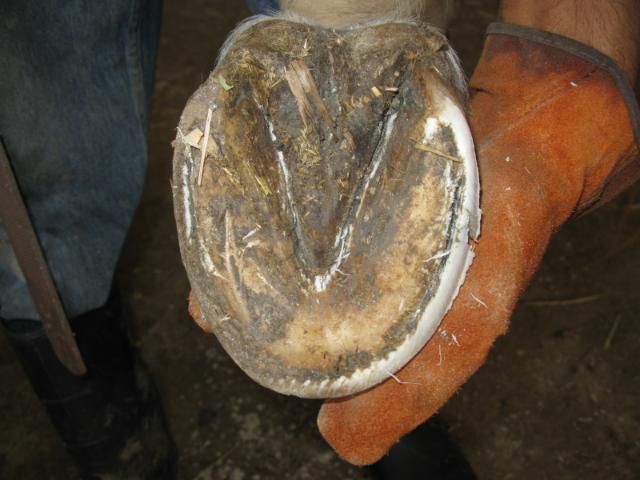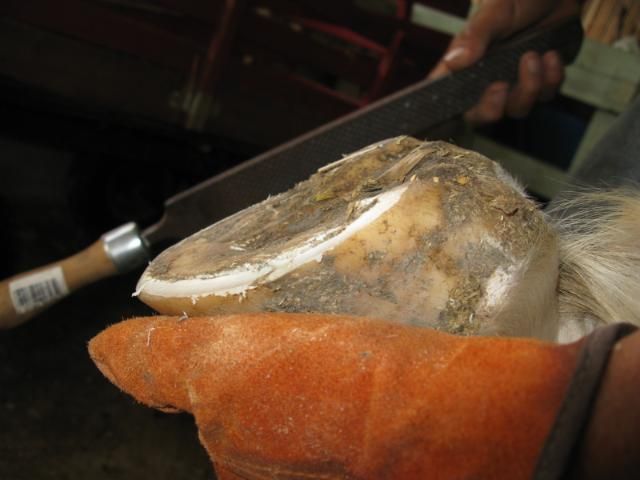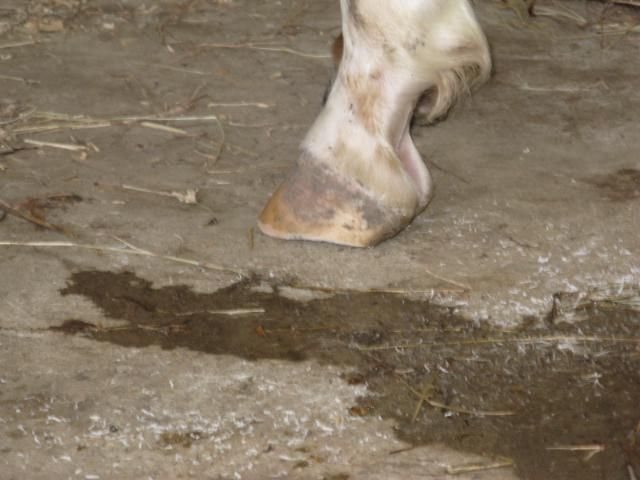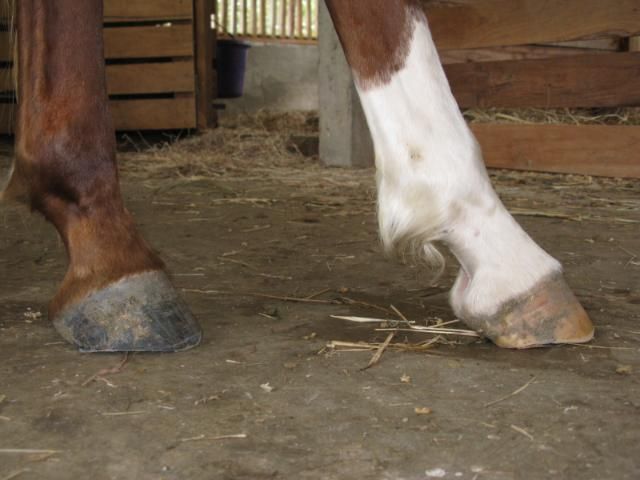 I don't know if we're done yet. Both Juan and I agreed that it was better to take off too little than too much and see what Mandy's feet tell us over the next week or so.